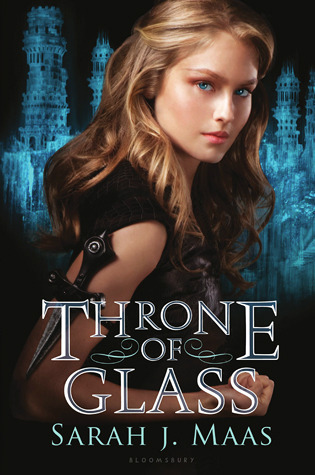 After serving out a year of hard labor in the salt mines of Endovier for her crimes, 18-year-old assassin Celaena Sardothien is dragged before the Crown Prince. Prince Dorian offers her her freedom on one condition: she must act as his champion in a competition to find a new royal assassin.
Her opponents are men-thieves and assassins and warriors from across the empire, each sponsored by a member of the king's council. If she beats her opponents in a series of eliminations, she'll serve the kingdom for four years and then be granted her freedom. Celaena finds her training sessions with the captain of the guard, Westfall, challenging and exhilarating. But she's bored stiff by court life. Things get a little more interesting when the prince starts to show interest in her … but it's the gruff Captain Westfall who seems to understand her best.
Then one of the other contestants turns up dead … quickly followed by another. Can Celaena figure out who the killer is before she becomes a victim? As the young assassin investigates, her search leads her to discover a greater destiny than she could possibly have imagined.
*********************************************************************
3.5 STARS 
"My name is Celaena Sardothien. But it makes no difference if my name's Celaena or Lillian or Bitch, because I'd still beat you, no matter what you call me."
It's been a long time since I wanted to start this series! I've read last year Sarah J. Maas' other work; "A Court of Thorns and Roses" and I loved it! I love the world she is able to create. This one was not different! The world looks amazing. Everything you want in a fantasy world, it is there. Fae, lore, magic, etc., it is all there!
The only thing that bugged me was the main character… Celaena was not fun to read for me! She sometimes acts like a brat, like a spoiled brat… She is suppose to be the deadliest assassin in the whole kingdom and here she is, complaining about dresses and parfume! Not that this shouldn't be the case, she can be an assassin and be a beauty girl, BUT it could've been fine if she would stop saying how pretty she is… That made her look like a narcissistic person… Which I'm pretty sure she is not suppose to be. Also, I pictured her to be such a fierce character and she just fell flat… She was sarcastic, but not in a good way and instead of being fierce (like Daenerys/Game of Thrones Fierce) she is just a little brat.
Expectation:
Reality: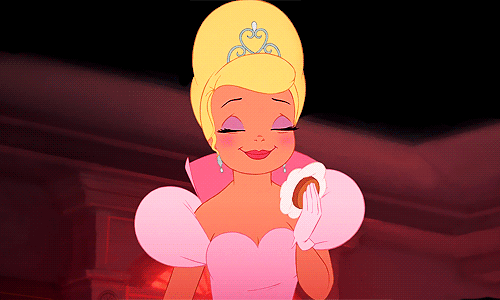 (Okay this is a bit of an exaggeration… She is still fully capable of fighting and be an assassin!)
Also, every boy in the castle suddenly fall in love with her even though she is just the worst with them! If a girl (or a boy) tells me that I just go hang myself… I won't like her/him right? Well here, NOPE! They just looooooove her the way she is! Anyway, that's not believable! I'm not the only one who found that about Celaena but apparently, Sarah fixed this in the next book, can't wait to read this!
The rest of the characters are fine (except for the fact that they blindly love Calaena) and I enjoyed reading their development. They were not the problem!
The story is great! There is mystery, a competition, magic! Everything is there for any book lover to want to read the rest of the series. And this is what I will do! The series get better and better so they say! They have me hooked!
"Libraries were full of ideas—perhaps the most dangerous and powerful of all weapons."
If you are looking for a good fantasy story with not too much romance (just enough…) this is a great one. Don't be afraid by the mini love triangle that is there and the character of Caleana, the book is still really good!